There are seemingly endless WordPress SEO plugins out there, all promising to boost the visibility of your content. Two at the top of the recommendations list are Yoast SEO and Rank Math. Yoast SEO has remained at the top of the class pretty much since the creation of WordPress, but a new challenger, Rank Math, might just topple its crown.

Both popular plugins have something to offer those looking to boost their SEO. Here's a review of what both products have to offer those looking to improve their search engine optimization.



Yoast SEO: The Original WordPress SEO
Yoast SEO was called WordPress SEO when it first launched in 2010, which might explain why it has dominated the SEO plugin charts for so long. Creator Joost de Valk cultivated his obsession with WordPress by creating multiple small SEO plugins for WordPress that eventually merged into one super plugin. Yoast SEO is considered the most popular plugins of all time. Now, Yoast has employees all over the world and makes $12 million a year in revenue.

Considered the godfather of SEO, Yoast has now expanded to include tutorials on making the most of search engine optimization, as well as offering tailored SEO plugins for eCommerce, Video SEO, and News SEO.
Rank Math: New Kid On The Block
Rank Math was first created in 2018 and started in New Delhi, India. Since its launch, it has exploded into popularity, with over 500,000 users downloading Rank Math in less than two years. Although it's not currently listed as the most popular second choice WordPress SEO plugin (All In One SEO currently sits behind Yoast SEO), its sudden rise to fame makes it inarguably the second most successful SEO plugin of 2020.
Why has it been so successful? Rank Math has a pretty impressive free features list so far unrivaled by other SEO plugins. There is a Premium version available but for many, the free version is all they need.
Yoast SEO Vs.Rank Math – Getting Started
Both Rank Math and Yoast SEO have handy wizards to help you get started. Which one you prefer is down to you, but here's how both guide you through the set-up process.
Yoast SEO
Yoast SEO's wizard comes directly from your WordPress dashboard. Part of the set-up includes talking you through some of the features you'd like to use and important parts of the plugin's functionality.
Yoast has an eight-step set-up process with an integrated demo video, which is very useful for the Yoast SEO newbie. The wizard is pretty logical and guides the user through setting up basic data like the website and organization type, through to more complex steps like site indexing and search engine appearance.
Yoast SEO's configuration wizard allows you to disable features like:
Readability analysis

Text-link counter

XML sitemaps

Admin bar menu
But also explains what they are so you know what you are toggling on or off. The configuration wizard is very easy to follow and friendly to new users.
Rank Math
Rank Math's configuration wizard differentiates between basic and advanced settings, so you have the option to change simple aspects of your site vs. having full editing control. You can also link it to your Rank Math account to access more features on the plugin, but this isn't mandatory. If you want to switch between easy and advanced mode, this is also possible.
Like Yoast SEO, Rank Math's wizard is pretty easy to follow and guides you through simple steps like adding the website and company information, through to integrations with software like Google Analytics. It also runs a diagnostics test to flag any issues with compatibility and runs a full list of them so it's clear if there is an issue before you begin using the plugin.
Rank Math and Yoast SEO are pretty much side by side in terms of set-up, as both are simple to follow for SEO plugin newbies and veterans alike.
Plugin Size & SEO Performance
Yoast SEO Size
The Yoast SEO plugin is almost 1.5 times larger with it's code base over Rank Math which is much more lean. It adds more requests which could slow down your website. It certainly won't help with overall performance.

Rank Math Size
The Rank Math plugin gives you everything you need without any additional requests or unnecessary code. It's very lean which is what you want with any code to maximize speed and overall performance.

Yoast SEO Vs. Rank Math – Keywords
Keywords are undoubtedly the most essential part of SEO success. So how do they both fare in optimizing and analyzing keywords? Keywords form a vital part of your digital strategy and Rank Math has the advantage here with the option to analyze up to five keywords for free, while Yoast SEO only offers one. Here's what both have on hand to enhance your keywords.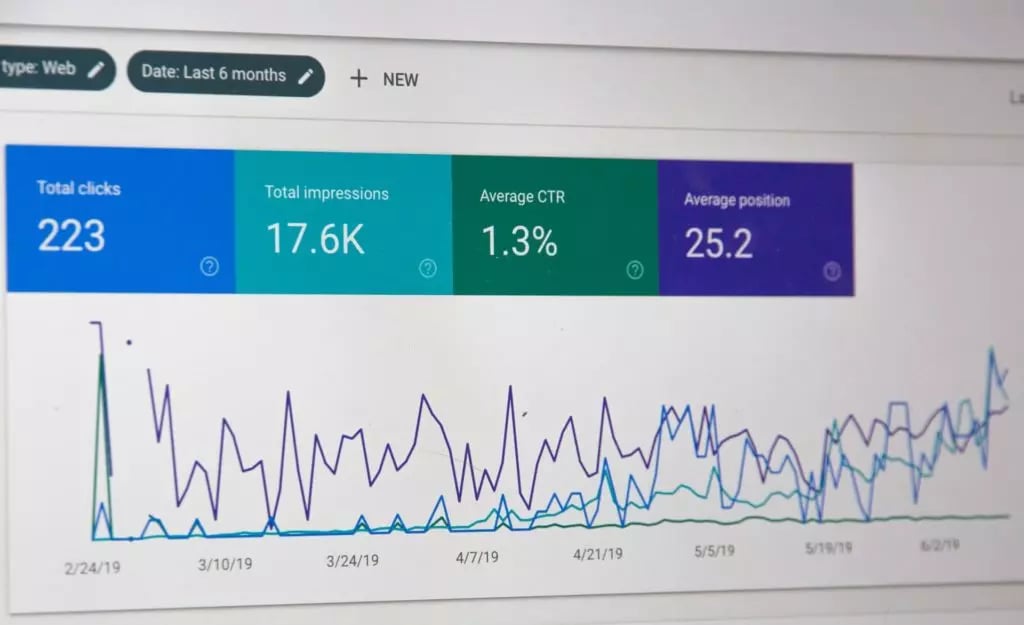 Yoast SEO
Yoast SEO lets you analyze your single keyword on the free version (more options are provided with Premium), rates how good it is, and shows you a list of suggestions. The score it gives you is assigned on a traffic light system from red to green, and it also lets you analyze the readability score.
You can gain the most from Yoast SEO's premium package here as it lets you assess keywords in multiple languages, present and past tense, and single and plural word forms.
Rank Math
Rank Math offers a more in-depth keyword assessment than Yoast's free version. It provides a ranking from zero to a hundred, with a green (for good) if you go above the eighty-mark. Like Yoas it also gives a readability score and helps you review whether you've used the keyword a suitable number of times (and prompts you to use it in the title). Rank Math also offers a suggestion list like Yoast SEO but it pops up immediately once you start typing in the keyword.
Yoast SEO Vs. Rank Math – The Free Features List
Rank Math has a whole host of free features that you can use, while Yoast SEO has a smaller free list. The question is whether the additional free features are an advantage to the user. Here's a list of the main free and premium features that both SEO plugins have to offer.

What Free Features Do They Both Have?
Both Yoast SEO and Rank Math share the following list of free features:
SEO templates –

easily set templates for content, including SEO titles and descriptions

XML sitemap and sitewide schema markup
Social media descriptions –

for Facebook and Twitter

Adding breadcrumbs –

to aid site navigation

Search Console –

Rank Math does this through integration with Google Search Console

Counter for internal links
Adding descriptors and titles for simple WooCommerce SEO
Rank Math – Free Features
Rank Math offers an additional list of free features when compared to Yoast:
Integration with Google Analytics
Multiple keyword analysis –

up to five free keywords

Local SEO and Image SEO
404 Error Manager
Recommendations to internal links when creating content
Redirect manager
Counter for external links
The only feature Yoast SEO has that Rank Math misses is the ability to mark your pages as 'Cornerstone', to highlight important pages, optimize them, and add more internal links.
The main difference between Yoast SEO and Rank Math is that Yoast makes many of Rank Math's free features into Premium ones. Yoast's Premium users will get the redirect manager, internal link suggestions, and multiple keyword analysis that Rank Math currently offers for free. However, both Rank Math and Yoast offer different Premium products that would leave the preference to the user's requirements.
Yoast SEO
Yoast SEO offers paid add-ons for Local SEO, Video SEO, News SEO, and more complex WooCommerce SEO. The Local SEO supports multiple locations, Video SEO helps you get your videos listed in Google Videos, and News SEO makes your site more compatible with Google News. The more advanced WooCommerce add-on enhances your WooCommerce SEO through functions like reports on social media.
Rank Math
The best feature of Rank Math Premium is that the package offers a yearly analysis of the success of your keywords. There are also further available integrations with Google services like Google Trends. Unlike Yoast SEO, Rank Math offers Video SEO, News SEO, and multi-location Local SEO as part of their Premium package, rather than as additional add-ons.
Yoast SEO Vs. Rank Math – How User Friendly Is It?
Yoast SEO and Rank Math have vastly different user interfaces that both offer something to the user.
Yoast SEO
Yoast SEO allows you to edit using a WordPress meta box, or via the Yoast SEO sidebar. The meta box is available for both the classic and WordPress block editor, while the sidebar is only available in the block editor. The sidebar lists all the options for your SEO in one simple viewing spot. You can also easily preview content, like how it will look on Google, Facebook, and Twitter.
The meta box has four tabs for SEO, Readability, Schema, and Social. All the functions are divided up into these separate tabs, but still allow you to preview your content on Google, as well as toggle between mobile and desktop previews
Which one you prefer will depend on how long you've been using Yoast SEO. If you began using the meta box, you might prefer continuing to use this over the newer Yoast sidebar.
Rank Math
Rank Math fully integrates with the block editor so has no meta box option. You can open Rank Math in the block editor by clicking on its icon in the toolbar. The Rank Math toolbar is divided into four separate tabs – General, Advanced, Schema, and Social. Rank Math also offers a separate Analytics dashboard that allows you to track the Google Console reports in the free version and website traffic statistics against SEO optimization in the premium version.
Yoast SEO Vs. Rank Math – Pricing
Rank Math was free until November and now offers a Pro and Business version. This hasn't affected the free version, however, and instead offers many of the upgrades that Yoast SEO includes in it's paid add-ons (Local SEO, Video SEO, and advanced WooCommerce SEO).
Here's what to expect when you're looking to buy a Yoast SEO or Rank Math paid package.
Yoast SEO
Yoast SEO's Premium package is for use on one single site and costs $89, although you can get discounts for multi-site licenses. Initial discounts begin at 5% per additional site and increase substantially once you purchase for more than 10 sites.
You also have the add-ons we mentioned previously, which can be found under 'Other Plugins' on the website. Video SEO, Local SEO, WooCommerce SEO, and News SEO will all set you back $69 for each single site plugin purchase.
Rank Math
Rank Math divides its premium packages into Pro ($59) and Business ($199). These are marked as special offers, with the Pro listed as $129 normally, and Business as $429. The difference between these two is quite substantial:
Keywords analysis –

500 for Pro and 10,000 for Business

Websites –

unlimited personal sites for Pro and additional support for client sites with Business

Support –

priority support for Business and support for both 24/7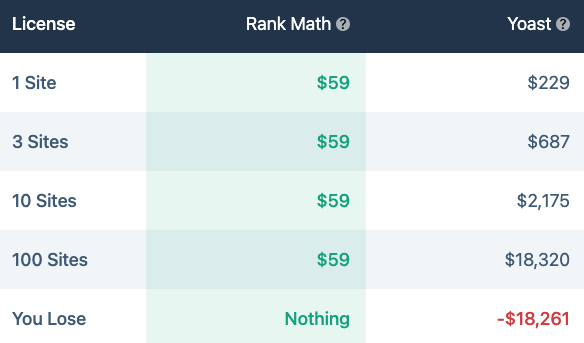 This is slightly biased as this is the regular pricing from Rank Math vs the Premium option from Yoast, but still you'll have a lot more features at a more affordable rate regardless.
Yoast SEO Vs. Rank Math – Which One Is Best?
Yoast SEO has been around for years and remains one of the most successful WordPress plugins of all time. Yet Rank Math has had a huge growth of half a million users in under two years, which makes it a worthy rival of the WordPress favorite.
The winners in each category from our perspective are:
Set-up –

It's a tie from us, as both offer an easy walkthrough process. While Yoast has walkthrough videos and demos, Rank Math clearly distinguishes between novice and advanced users with 'Easy' and 'Advanced' settings.

Keywords –

for the free version, Rank Math is undoubtedly the winner, with more keywords available and a more detailed rating system than Yoast SEO (0-100 vs. red-orange-green).

Features –

Rank Math offers far more free features than Yoast SEO does, including some basic versions of features that appear in Yoast SEO Premium and add-ons (like one location for Local SEO).

User-Friendliness –

This is down to preference, as Yoast SEO does offer more options for editing with the meta box and sidebar options.

Pricing –

Rank Math is far more affordable and extensive across all its packages, including unlimited multi-site use as part of the Premium pricing. Everything is included in one price, unlike Yoast SEO which separates into add-ons and Premium packages.
WINNER = RANK MATH
It's not unreasonable to assume that Rank Math has to be cheaper and have more free features to compete with Yoast SEO. Yoast SEO is still far more popular and widely used than Rank Math, although we are interested to see how Rank Math develops in the future.
If you ever need a little help in creating SEO-ready content, you can always talk to us at Torro as a top Boston SEO Agency. Contact us today to find out what we can do for your website's visibility.
Switching to Rank Math from Yoast SEO
If you're looking to switch from Yoast SEO to Rank Math, it's very easy! Rank Math gives you a setup wizard feature to pull all the existing Yoast data so you won't lose anything. You'll simply make a switch to a better SEO plugin!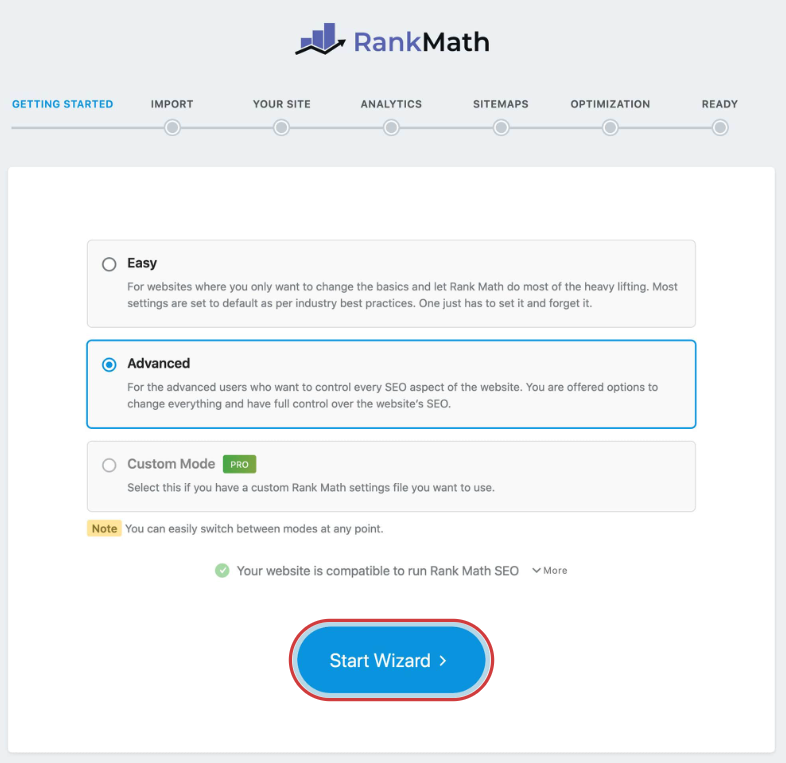 Video showcasing some differences with a walk-through of the back-end features:
If you're interested in seeing the difference between Wordpress vs Hubspot CMS, we're happy to review those options with you as well and the SEO differences with the content management systems.