As a Boston SEO Agency, SEO has been one of the true constants in marketing that is always evolving and changing. It's almost comical to look back at what worked for SEO 5-10 years ago as those practices simply are no longer effective. As we enter 2023, this article summarizes our top 5 SEO predictions and things that absolutely need to be on a marketers mind when creating new website content.
1. Expect Less Clicks
Google doesn't want to send people to your website if they don't have to and this will continue into 2023. You should expect fewer SERP clicks because of how Google is structure the actual page results.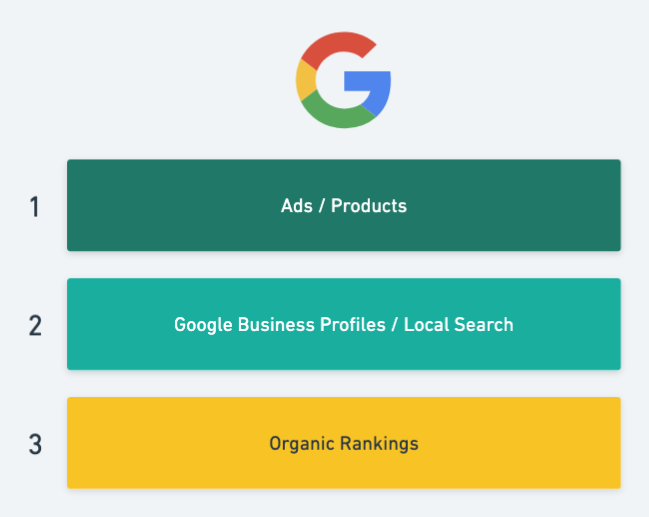 The main SEO clicks are in the top 3-5 results and after that it's really not going to lead to many opportunities. This is why improving SEO and reverse-engineering those top results on the SERP are so important. Google will continue to boost their #1 revenue generating service (Google Ads) while devaluing the organic rankings.
2. Indexing to Google will continue to be a problem
Google has gotten incredibly slow with indexing and crawling new pages. There's a lot of processing power and resources that goes into an effort like this which equates to a large investment. Google as the a publicly traded company need to please shareholders and increase profitability so who knows what they're doing to potentially help boost those numbers.
According to other SEO experts and what we've found personally, it can take Google anywhere from a few days to a month to index a new website. This can be hard to digest in today's world of instant gratification. This timeframe can vary depending on how often Google crawls your website as well as how many other websites are competing for the same keywords. We've found that websites with more backlinks and higher domain authority tend to get recognized much faster than a brand new domain that's being used for the very first time.
If you're anxious to get your website indexed as soon as possible, there are a few things you can do to speed up the process, including the manual index button within Google Search Console. This can help Google crawl your website more frequenctly than they may have otherwise. You'll also want to make sure your website has been properly setup with SEO features enabled whether you're using Yoast SEO, Rank Math, or some other independent option. Other SEO essentials include identifying a keyword or phrase per page and optimizing your images, titles, and meat data with this keyword.
Index manually
Within Google Search Console, you can search any page/URL and click on request indexing to try to get prioritized vs waiting for Google's standard crawling practices:

Here's exactly how to index your content manually:
Build more links
The more links we have (or pathways to our domain), the more likely Google will prioritize crawling your website when there is new content created. Whether you find new partners to link to/from, or you purchase backlinks. The more you have the better as long as they come from reliable and trustworthy websites.
3. Google will detect and penalize bad AI writing for SEO
People will always look for shortcuts, especially with some of the latest AI writing tools that are start to boom and will continue to grow in 2023. People are still learning about this technology and experimenting with it to create copy. If you don't know by now, copywriting is an amazing skill that's totally under appreciated. These new AI tools can create copy, but doesn't have that personal touch to make it genuine. It simply checks a box that you now have content to use. Here's Google Trends on people search for AI tools in 2022:

There's ways Google can tell is something is AI written or not. How you ask? I'm not 100% sure, but there's some free tools that do a really great job that we've personally tested. And if these tools work, you can imagine what Google has as it's disposal to identity this "fake" content.
The main tool we use has this mean showing 50% real vs 50% fake until you copy/paste your copy in.

Here's a real example of AI writing that we entered that came back over 99% FAKE!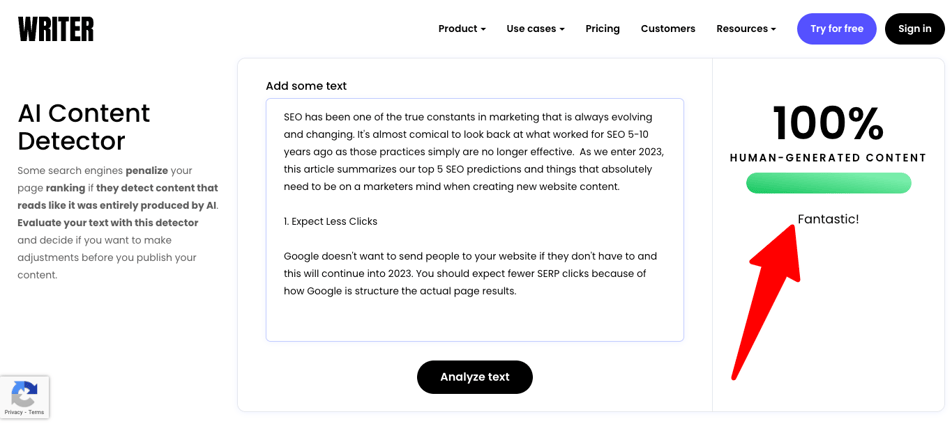 It's important if you use AI writing or are exploring these options that you keep a manual editing process. AI writing can be great for starting an introduction, or spark some headline ideas, but you still need the personal touch to make effective content for SEO.
Resource for checking Real vs Fake content: https://writer.com/ai-content-detector/
Google will always reward those who didn't take the shortcut and provided the most value.
4. TikTok SEO will grow (and grow fast)
Platforms for years have tried to recreate their own search engine and compete with Google, but no one has ever come close. That being said, TikTok is one of the first where Gen Z is preferring TikTok as a search engine of choice to find a short visual answer vs a long-form text article.
Google isn't going to continue to reward TikTok in search results over time as they're always going to prioritize their own company. We see YouTube Shorts replacing TikTok in Google's SERP within the next couple of years.
You should be doing short-form video content. People prefer quick answers with visual demonstrations.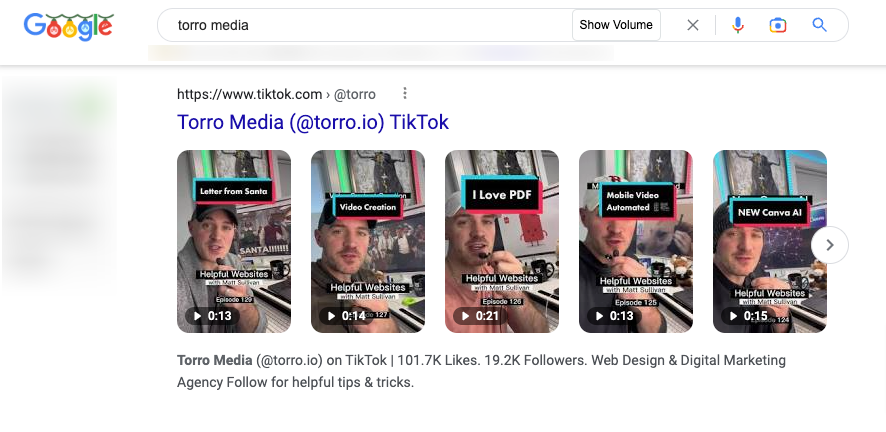 5. Traditional Blogging will have a slow, painful death
People are getting their answers directly from social media feeds whether it's a Twitter thread, or image carousel in Instagram. The personal blogger has moved to social media as their primary destination for content creation so if you wanted to be a blogger (whether with Wordpress or Hubspot CMS), it will be extremely challenging as that's just not the direction things are trending and people will look for industry influencers for content absorption.